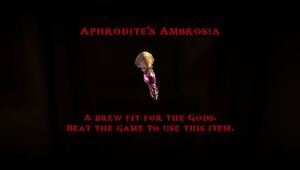 Activate this item to gain the "Might of Sparta," a brutal kick attack. You can get this item by playing the sex mini-game 3 times and beating the game. This kick is extremely powerful, able to destroy shields that the Blades of Athena could not bend without using Thera's Bane. This is also slightly more powerful than Thera's Bane.
The God of War community also refers to the "Might of Sparta," as the "This is Sparta!" kick, or simply as the "Sparta Kick."
Another kick attack is seen in God of War: Ascension by pressing the O button which does not need any item.
Ad blocker interference detected!
Wikia is a free-to-use site that makes money from advertising. We have a modified experience for viewers using ad blockers

Wikia is not accessible if you've made further modifications. Remove the custom ad blocker rule(s) and the page will load as expected.