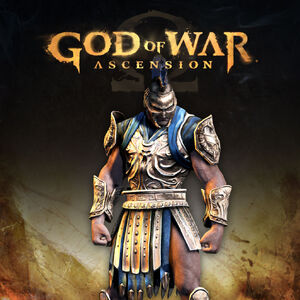 The Armor of Morpheus can be worn in God of War: Ascension's multiplayer. Players who partook in Rise of the Warrior and achieved rank 2 also received this set as an instant unlock.
For those who didn't partake can unlock this by completing these tasks;
Helmet - Acclaimed II (5th Trial of the Gods victory)
Chest - Gold III (Complete 25 Gold waves)
Legs - Gold II (Complete 10 Gold waves)
The design & color of the armor is a lot like the Morpheus Armor from God of War III. Notice that the shoulder plates resemble the upper piece of the Golden Fleece. The helm also resembles the Phantom of Chaos helmet but with a blue crest.
Each armor piece gives +3% Elemental Power  and +4% Physical Power at Rank 1, plus an additional +1% Elemental Power and +1% Physical Power at each additional rank, up to Rank 3.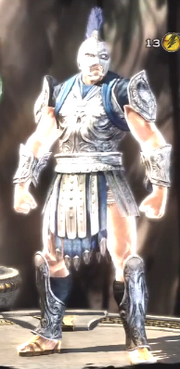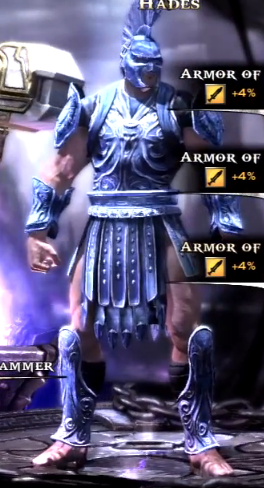 The Primordial's Armour Pack (available on PSN) also allows instant access to this armor; the armor can be bought on its own.
Ad blocker interference detected!
Wikia is a free-to-use site that makes money from advertising. We have a modified experience for viewers using ad blockers

Wikia is not accessible if you've made further modifications. Remove the custom ad blocker rule(s) and the page will load as expected.