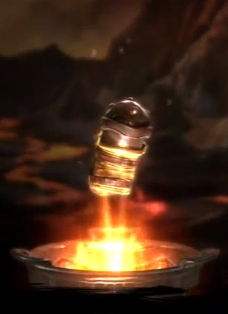 "
Leather wrapped fists of steel, these gauntlets have brought many in the ring to their knees.
"

–Ingame description
The Gladiator Gauntlets are the default gauntlets made available in the 1.10 patch of God of War: Ascension.
Experience
Edit
Rank 1 - n/a
Rank 2 - 4,000 XP
Rank 3 - 16,000 XP
Rank 1 - +1% Health; +5% Physical Power
Rank 2 - +2% Health; +6% Physical Power
Rank 3 - +3% Health; +7% Physical Power
Gladiator's Gambit - A fast dodging dash attack that initially evades all attacks and counters extremely well. L1 + square
Surge of Glory - A powerful punch attack with a slow wind up that can parry light attacks. Creates a massive AOE explosion. L1 + triangle
There is no tutorial for gauntlets when a warrior goes to train at the Rotunda of Olympus.
There is a concept Hercules w/ gauntlets that resembles on Gladiator Gauntlets.
Ad blocker interference detected!
Wikia is a free-to-use site that makes money from advertising. We have a modified experience for viewers using ad blockers

Wikia is not accessible if you've made further modifications. Remove the custom ad blocker rule(s) and the page will load as expected.