All the majesty and mayhem of Greek mythology springs to life once more in the powerful second novel based on the bestselling and critically acclaimed God of War® franchise.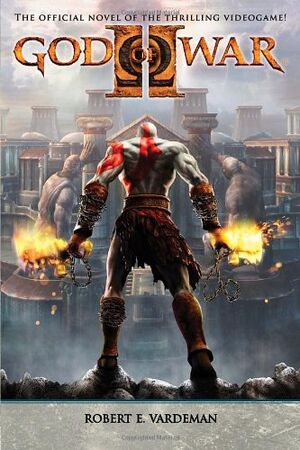 Once the mighty warrior kratos was a slave to the gods, bound to do their savage bidding. After destroying Ares, the God of War, Kratos was granted his freedom by zeus - and even given the ousted god"s throne on olympus. But the other gods of the pantheon didn't take kindly to kratos' ascension and, in turn, conspired against him. banished, Kratos must ally himself with despised titans, ancient enemies of the olympians, in order to take revenge and silence the nightmares that haunt him. God of War 2 takes the video game's action to electrifying new heights, and adds ever more fascinating layers to the larger than life tale of kratos       
Ad blocker interference detected!
Wikia is a free-to-use site that makes money from advertising. We have a modified experience for viewers using ad blockers

Wikia is not accessible if you've made further modifications. Remove the custom ad blocker rule(s) and the page will load as expected.