After killing the Gods, plagues, and other events occur, depending on what the god personified, as well as which evil infected them when Kratos first opened Pandora's Box. Some of the plagues bear similarities to the Ten Plagues of Egypt (pestilence for example), and end up wiping out the bulk of humanity. The plague that followed after Poseidon's death might have been the Great Flood that was part of the story of Noah and the Ark.
List of Events
Edit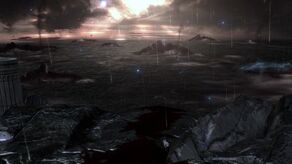 The following lists all of the changes (whether confirmed plagues or not) that occurred in the God of War Series after a god's death;
Ad blocker interference detected!
Wikia is a free-to-use site that makes money from advertising. We have a modified experience for viewers using ad blockers

Wikia is not accessible if you've made further modifications. Remove the custom ad blocker rule(s) and the page will load as expected.