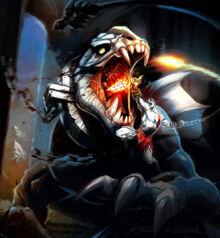 This is your user page. Please edit this page to tell the community about yourself!
My favorite pages
Edit
My introduction to God of War
Edit
I am into greek mythology. i love monsters. i love violence (in-game). then, i was looking though a mgazine and found god of war. i got the demo on the psp. I LOVED it. and, here i am now.
I am a HUGE fan of GoW (even though i've only played 2 games-chains of olympus and ghost of sparta). When I heard about GoW ascension, I was hyped as hell. As of this profile, GoW ascension hasn't come yet.I am looking foward to what epic boss battles are there or what is the new (well, old, well whatever) Kratos looks like (even though he's probably gonna look the same). Oh, and please contribute to my wiki site! The link should be up there somewhere.