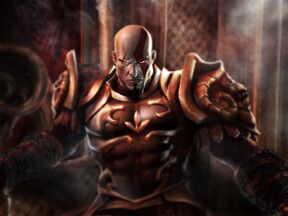 "My vengeance...ends now" - Kratos
"You will pay for this Zeus, be certain of that..." - Kratos
"Your obsession with this... this thing, has become somewhat of a nuisance my son." - Zeus
"Taking pity on you has been my greatest mistake Kratos..." - Zeus
"You would dare strike me down... again?" - Athena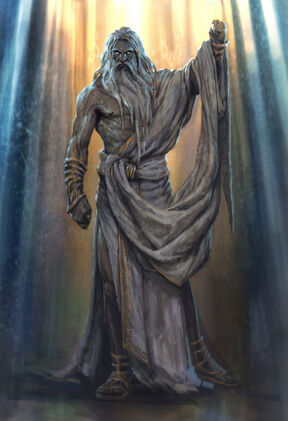 My name is Extremo (not my real name) from Philippines.
I have been a huge fan of God of War Series since I was young.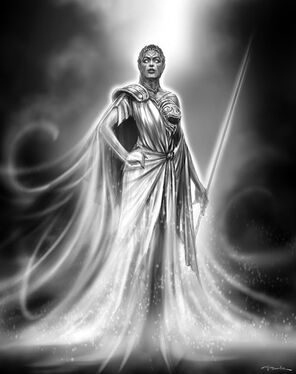 Favourite Boss Battle
Edit
Opening Boss BattleEdit
They make up for the first battle in every game:
Colossus of Rhodes - A staue came to life, how cool. My favorite opening boss battle.
Hydra - My first favorite boss battle. When I first play him, he makes me rumble.
Poseidon and Hippocampi - The coolest opening boss battle and the only god-opening boss battle.
Cronos

- My favorite Titan and the coolest Titan boss.
Deimos - Possibly my favorite Demigod boss battle. He was just so strong even Kratos could not overpower him.
Perseus - Bastard boss. Who the hell thinks he can defeat Kratos and become famous?
Hercules - My favorite demigod battle. Too bad he's not the perfect Hercules I knew.
God (God of War 3)Edit
Hades - Such a cool boss battle. Too bad I had to take his soul just to swim on River Styx.
Hermes - My nuisance boss battle. Kratos really like to tease him.
Hephaestus - A tragic boss battle. I'd like to say I'm saddened about his death.
God (Final Boss)Edit
Always the final boss of the game (not all gods). These are the coolest final god-boss battle:
My Favorite Pages
Edit
Epic Music
Edit