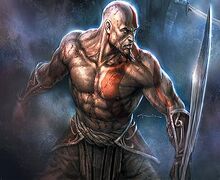 Welcome to Darkrealm!
Hi everyone
I'm Kuro Selas.
God of War is one of my favourite games, the excelent gameplay and Kratos personality make the gave astonishing.
Kratos is one of my favourite characters of all times.
I also edit the Mortal Kombat, Prince of Persia, Little Big Planet and Killzone wiki.
My favorite pages
Edit