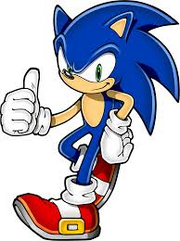 Plot
My Death battle between two of the most popular game characters ever they fought before but this time for real
Polls
Mario
Mario is the main character and protagonist of the long-running and highly successful Mario series. He was created by Japanese video game designer Shigeru Miyamoto and also serves as the main mascot of Nintendo. Mario made his first appearance as the protagonist of the arcade game Donkey Kong, released in 1981. Since Super Mario Bros., his trademark abilities have been his jumping and stomping powers, with which he defeats most of his enemies, and his ability to change size and gain powers with a plethora of items, such as the Super Mushroom and Fire Flower. Games have usually portrayed Mario as a silent character without a distinct personality (Fortune Street is a notable exception). According to Nintendo's philosophy, this allows Mario to fit in many different genres and roles. In most games, he is the hero that goes on an adventure to save Princess Peach from Bowser, but he has been shown doing other activities besides adventuring, such as racing and sporting with his twin brother.
Sonic
Sonic the Hedgehog is the title character and main protagonist of the Sonic the Hedgehog series and Sega's mascot. He is a fifteen-year-old, blue, anthropomorphic hedgehog gifted with the ability to run at the speed of sound and beyond, hence his name, and has lightning fast reflexes to match. Like his species implies, Sonic can as well curl up into a ball, primarily to attack enemies.Ever since stepping into the battle against injustice, Sonic has been the champion of peace. Well-known for his legendary cocky attitude, easy-going demeanor and somewhat short temper, yet strong sense of justice and love for freedom and adventure, Sonic uses his abilities to protect the innocent and his world from the forces of evil, especially his arch-nemesis Dr. Eggman who constantly seeks world domination. When Perfect Chaos released the partially drained Chaos Emeralds, Tikal wanted to seal Chaos again, but Sonic claimed it would not work as Chaos would still be full of rage. Tails, Big, Amy and Knuckles then came to Sonic with all seven Chaos Emeralds, claiming that Sonic could still use their positive energy to stop Chaos. Sonic then transformed into Super Sonic and defeated Perfect Chaos, while returning it to a benevolent creature again.
Ad blocker interference detected!
Wikia is a free-to-use site that makes money from advertising. We have a modified experience for viewers using ad blockers

Wikia is not accessible if you've made further modifications. Remove the custom ad blocker rule(s) and the page will load as expected.